We had started MIND PRODUCTIVITY with an introduction and then we discussed about the 4 BLOCKERS & 4 BOOSTERS. Just to refresh your memory and recap, below are those BLOCKERS & BOOSTERS.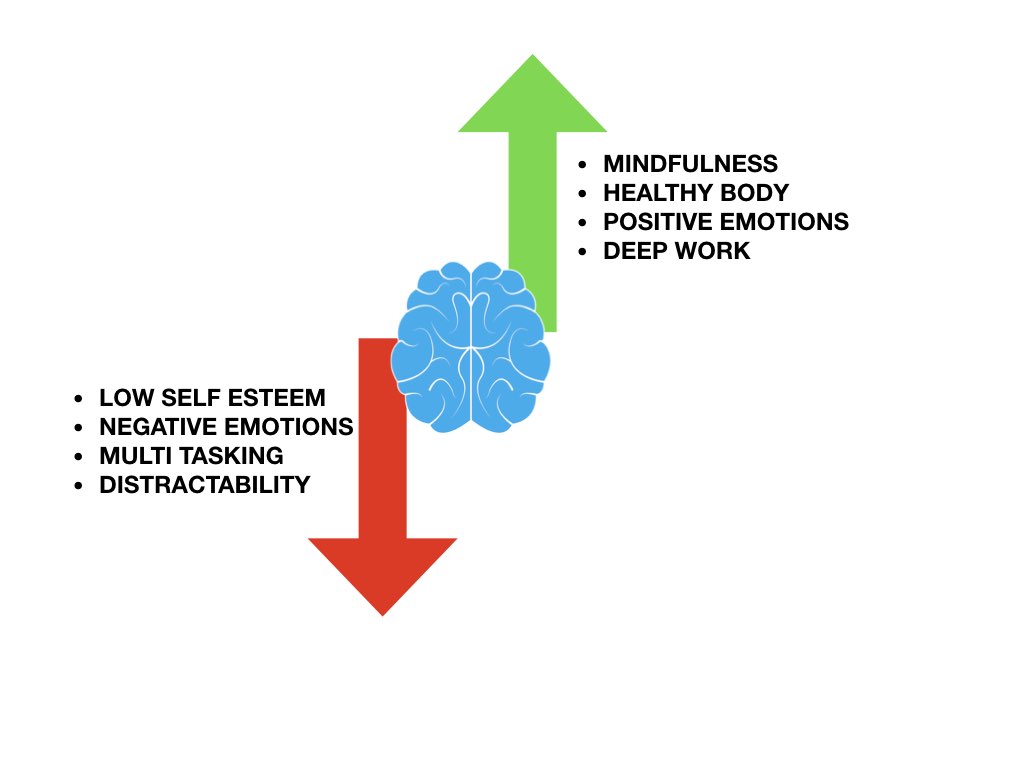 Mind productivity is the most delicate and it needs more conscious effort to improve esp in the current distracted & hyper competitive world. My attempt here is to give you a framework and an idea on what can pull down your mind productivity and what can significantly enhance it. These BLOCKERS and BOOSTERS are not fixed. But these covers majority area. You can build your own BLOCKERS & BOOSTERS for your mind !!.
Now you know what is mind productivity, what blocks and what enhances the productivity. What to do next then?. First – go back and read all mind productivity lessons from the beginning. So that you can fully appreciate the power of it. Second – Do a simple math to understand where you stand with your current mind productivity. For this all you have to do is – put some approximate % numbers to your 4 BOOSTERS. Lets say each BOOSTER weightage is 25% and the total 4*25% comes to 100%. Against to those numbers put your current score (based on your current understanding). For e.g Mindfulness 15% against 25%. Like this..basically you need to come with a total % out total % of 100.  This simple math will given you an idea on how is your Mind Productivity and accordingly you can work your way up improve the %.  Lower the % means your BLOCKERS are more active. Watch out !!.
Mind productivity can be a huge competitive advantage for you while everyone else is getting distracted !!.
Next we will be moving to STRENGTHS PRODUCTIVITY. Very interesting concept – Neo Concept !!.